10/15/09-Altec Systems, Inc. Celebrates 15 Year Anniversary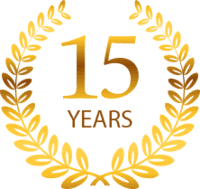 Altec Systems proudly announces 15 years of client-focused service as premier technology and security solutions provider in the Metro Atlanta Area.
Tim Feury founded Altec Systems in October 1994, and opened its doors in Marietta, Ga., to a hand-full of clients in the Atlanta Metropolitan Area. Since then, Altec Systems' client base and service area has expanded to helping clients throughout the Southeast. "Over the years, we've grown, reinvented ourselves, and challenged how we do everything we do to precisely focus on each client," shared Tim Feury, Altec Systems president & owner.
Altec Systems currently serves many industries including hospitals, banks, manufacturing, property management, trucking and transportation, roofing and building supplies, to name a few. "Our clients cover a full spectrum since businesses of all types need to be confident that their premises are safe and secure. In this day and age, clients' challenges range from external theft, internal employee theft, copper and supplies theft, to many safety and indoor and outdoor lighting and environmental issues," noted Feury.
"We aim to be the first choice among security solutions providers. We'll continue to push the envelope with our expertise, best solutions, premier service, and personalized customer experience every single day. Regardless of our growth, our team never loses sight of the fact that we are here to serve our communities through completely satisfying each client's individual safety and security needs, one client at a time," added Feury.
Recently, Altec Systems has added a full-service suite of solutions to its offerings, expanding well beyond its more customary access control and intrusion offerings. "This offering includes managing all aspects of security and networks. Our clients have much to focus on these days, without security being one more area they need to be an expert at and spend scarce resources and time managing," said Feury.
Altec Systems' managed service offering provides clients a full-service suite from adding new employees, cards, and computers, to pro-actively managing their network monitoring, camera focus, temperature setting, contacting authorities, software and equipment upgrades and much more. Clients can make one easy monthly payment, and not think about reprogramming for holidays, door lock-outs, exiting employees, and employee badges, upgraded equipment, etc. Their network is proactively monitored before a problem arises.