Why a File Sync & Sharing Solution is Critical for Your Business
With mobile use increasing and access to viral networks the new norm, the sheer amount of digital information employees want to access and share across multiple mobile devices is
growing dramatically.
Workers in all types of organizations, whether mobile or onsite, now expect complete flexibility in which device they choose to use and seamless access and transfer of
documents between colleagues and partners, regardless of the device their external contacts may be using.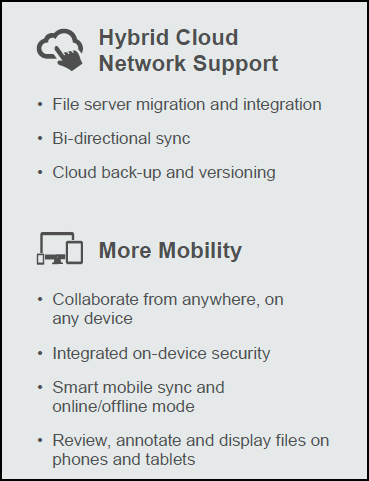 Your organization needs complete control of those devices and how your users are using them to protect your corporate data from security risks.
To ensure you maximize productivity while keeping information secure and accessible, you need a File Sync & Sharing Solution that includes the encryption, secure file sharing, and continuous backup
We've partnered with Autotask, the premier enterprise provider of (FSS) File Sync & Sharing

Contact us today for a free demo and more information on File Sync & Sharing for your business!