Physical Premise to Network Security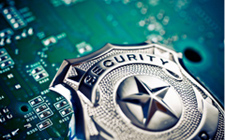 Ever wonder why so many still seek out multiple vendors…one for their physical premise
business security (including services like access control and camera surveillance) and another for their network security (for services like intrusion detection and virus protection?)
We wondered the same thing.
That's why, here at Altec Systems, we deliberately decided to offer both services to our clients through our comprehensive business security services. We completely understand that as a physical business security provider, we are often integrating with our clients' servers anyway, so why not just offer the protection of their network, as well?
We do offer both, and have for some time. As you might expect, our CLIENTS LOVE IT.
All of our customers are busy doing the business of running their businesses. They don't have the time, or desire, to manage their physical security needs….and their network security needs, too! And, do all of this with multiple vendors? Most say, "No Thanks".
We've heard time and time again, how nice it is to have one number to call, or one email to send, to get any support that's needed from adding another key fob for new employee suite entry to ensuring that network intrusion and detection are appropriately handled.
And, then of course, there is the issue of COMPLIANCE.
Is your data protected?
Is customer credit card information too easily available to employees and/or outsiders of your organization?
Does your network have the correct detection processes in place to keep it compliant?
Are your confidential emails encrypted? Should they be?
If legal action is needed, can you get the required data and emails quickly and easily for legal discovery?
With compliance fines running into the thousands, companies are finding that putting all of this off until they actually have a breach can have substantial monetary ramifications. Not having the right processes in place to protect these areas of your business may not be wise.
If you haven't considered it yet, you may want to give some thought as to how much more securely you could run your business if your property, people, data, and networks were all protected, compliant, and securely handled by one company proven in providing premier value for these combined business security services.
Don't keep putting it off until a breach occurs. Why not sign up below for our free business security consultation, and learn how easy it is to put your safety and security issues to rest.