Cloud Based Email – Another Timely Desktop Cloud Benefit (Part 4)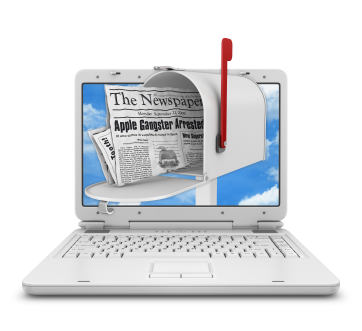 We hope you have been finding the first few articles of our 10-part series on
Cloud Computing Benefits
useful and informative. In today's Part 4, we'll be focusing on
Cloud based
Email
. Specifically,
how does
Hosted Microsoft Exchange®
add value to you in your
desktop cloud computing
?
Well-known Microsoft Exchange is the world's foremost business email system. It's used to enable communications and collaboration by many of the biggest global organizations.
These organizations use this system because it enhances company productivity through many advanced features such as real-time-synchronized email, files, calendars, contacts; mobile access on handheld devices; advanced web mail, etc.
All of this is true but why should you have Cloud-Managed Email Hosted using Hosted Microsoft Exchange? One key reason is because this solution enables organizations, both large and small, reap the benefits of using Exchange in conjunction with Outlook, but without having to invest in costly internal infrastructure. Check out just a few of the key benefits and key abilities of this solution below:
Key Benefits of Cloud-Managed Email with Hosted Microsoft Exchange
1. Centrally Stored — Exchange email is stored centrally on managed servers across multiple data centers, providing redundancy and fast connectivity from wherever you are. This gives users access to their email, calendar, contacts and shared files by a variety of means including Outlook Web Access (OWA).
2. Compliance — Stay compliant and in control. Use enterprise-class web-based eMail archiving tools to address the demands of regulatory compliance, audit, and eDiscovery.
3. Cost savings — The easy Exchange Pack lets you start using MS Exchange with minimum investment in terms of time and money – simply add users as your needs grow.
4. Simple Configuration — Account configuration and management is achieved via an easy-to-use control panel.
5. Migration ease — Migration from your existing provider is simple – without downtime.
6. Simply Scalable – Scale from 1-1000+ users with ease.
7. Premier Performance – 99.99% Uptime guarantee!
8. Super Accessible – Accessible anytime, anywhere. The SaaS model allows access from home, office, travelling, or anywhere else with an internet connection.
9. Robust Protection – Work confidently with Disaster Recovery/Business continuity built right in. Email is hosted off-site at a secure location so you can communicate with your clients in the event of a disaster. Additionally, you can encrypt your cloud based Email, as well.
Key Abilities to Consider
Aggregate-Ability — The generous amount of storage can be pooled amongst your users, enabling you to save more of your critical business correspondence.

Sync-Ability — Synchronize your email messages, schedule, and contact info with your mobile device like your iPhone, Blackberry or your Android phone.

Defense-Ability — Each mailbox is protected by the integrated security platform from threat of spam and viruses.

Collab-Ability — Collaborate freely using shared contacts, calendars and task lists through shared company folders.
If you're looking for a hosted, secure, reliable, cloud based email platform for your business, hosted Microsoft Exchange® can present the perfect solution.
Click below to get your free Demo from a Cloud-Managed Email Specialist!