Do Cloud Computing Benefits Exist For PCI Compliance? (Part 3)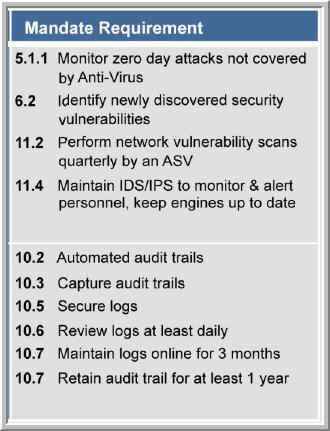 Welcome to Part 3 of our 10-part series on the
Cloud Computing Benefits
you should know. In this part we'll take a look at
PCI compliance
in the cloud and why this is so important to your
business, especially now.
Stringent Regulations
If your organization processes, stores or transmits credit card data today, you are feeling the considerable pressure to comply with the stringent and comprehensive requirements of PCI DSS (Payment Card Industry Data Security Standards).
PCI DSS mandates that security operations adequately protect customer information. Businesses are finding that they must embrace new policies and implement changes to their network configurations while also ensuring that there is technology in place to protect cardholder data.
Crippling Effects
The consequences of non-compliance can cripple your business. With business fines up to $500,000, expensive litigation costs, and damage to your brand as well as the loss of consumer confidence, ignoring PCI regulations is not an option.
What's in the Regulations?
A few of the regulations are included in the above list, but just one significant requirement of PCI DSS includes identifying and remediating all critical vulnerabilities detected during quarterly PCI scans.
The Payment Card Industry Data Security Standard (PCI DSS) Requirements 6, 10 and 11 can be the most costly and resource intensive to meet as they require log management, vulnerability assessment and intrusion detection. (Download PCI DSS Solution Brief)
Forget the Compliance Fear Factor
Just focusing on being compliant isn't enough. The fear of being non-compliant, as substantial as that may be, is not really what should be motivating you to act. Securing your business should be where your focus lies. You can be compliant and still not be secure, but you can't be secure and not be compliant. Compliance and security practices are inextricably linked.
Many organizations treat compliance management and network security as separate IT initiatives. Unfortunately, the ever-changing nature of compliance mandates means that this approach can be ineffective against real world attacks and data loss. A focus on security best practices better prepares an organization against security threats, and has a positive return on compliance audits.
Security in the Cloud
Built for enterprises that have IT infrastructure on-premise, off-premise, or in the cloud, the best Security-as-a-Service (SaaS) providers today enable organizations with cloud-powered vulnerability assessment, intrusion detection and log management solutions to help eliminate the burden of PCI compliance in ways traditional security solutions cannot.
Cloud computing benefits definitely can include PCI Compliance, but more importantly, cloud-based Security-as-a-Service can secure your whole network so your business is not only compliant, but secure.
Download the PCI DSS top 10 reports white paper to learn more…