Managed Access Control – The Next Level of Hosted Access Control
Perhaps you are already familiar with the benefits of using Hosted
Access Control
. If your company uses this type of
business security
today, you already know it includes such helpful attributes as remote internet access and the convenience of having your security provider host the software required to run your security system.
When, then, should you consider moving up from
Hosted Access Control
to
Managed Access Control
? And, what's the difference between the two solutions?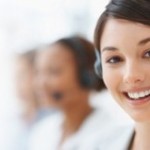 Managed Access Control, most simply defined, is the services extension of the Hosted Access Control solution. For example, you may already have your security system hosted "in the cloud", but you must log in to your security system software to make changes, add holidays, add and delete users, etc.
The ABC's of Managed Access are pretty straightforward. With Managed Access Control, you simply contact your provider of your changes and all (or any part) of revisions are done by them, quickly and easily, in a SaaS style (Security as a Service).
This can be very useful if you have a limited size staff or simply don't have the time to tinker with frequent revisions to your security system. Other advantages can include:
1. A single point of contact for all of your access control requests
2. One low monthly fee includes everything you'll need
3. Backed by a state of the art secure help center
4. Proactive management (alerting you to upcoming events)
5. Reports provided for all of your revisions and requests
6. Easily split up what changes you'd like your team to make and what you'd like your Business Security provider to do as a service.
If you are not already using Hosted Access Control, now may be a good time to take a look at it along with its natural extension…Managed Access Control. Go ahead, simplify your business security. Don't be afraid to make your life a bit easier today and focus on running your business, not your security system.
Choosing a Managed Access Control System can take the day-to-day security workload off of your already busy staff. Take a look at our recent case study below for a real-life success story around Managed Access Control.